Bookkeeping software for the Automotive Recon Professional. Easy, Accurate Tracking.
Customer Information
Enter customer, service and type of payment.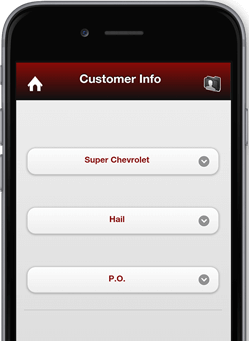 VIN Scanning
Scan VIN. Hailbooks automatically enters the make, model and year.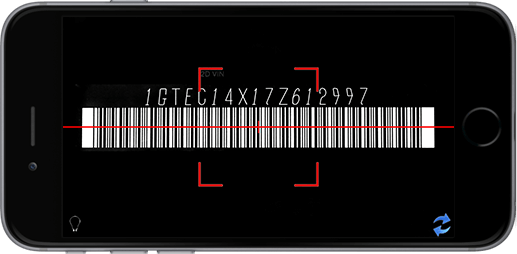 Take pictures to document your work.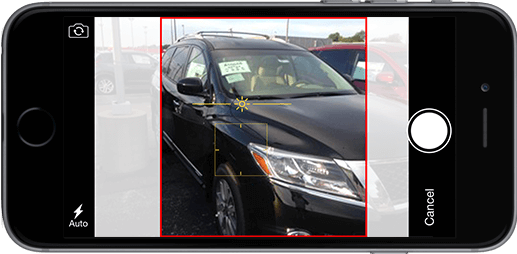 Accounting Solutions
Create and send invoices for each customer.
Record payments for easy tracking.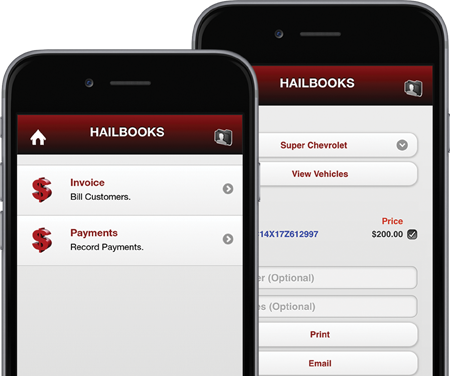 Business Reports
View summaries of your total sales, sales by each customer and invoices.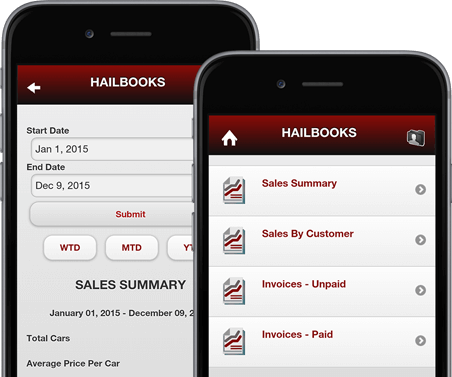 Easy Search
You may find and edit information for each vehicle by searching the VIN scanner, stock number, dealer, technician, make or model.
Print from App
Print or share invoices wirelessly with a compatible printer.
Save & Sync
Your data automatically syncs to the cloud so you can make changes on your desktop or other mobile devices.
Web Management
Whether at home or on the road, you can manage your invoices by logging in to your account.
Free 30-Day Trial!
$199/year after that. That's 13 months for the price of 12.
Start managing your bookkeeping with software designed just for you—try Hailbooks for free!
Finally, an accounting solution designed for hail technicians. Hailbooks makes it simple to keep track of the cars we repair.
Greg Lacey, Dent Clinic
We get paid faster with Hailbooks. No more ledger pads and spreadsheets.
Brandon Bass, Dent-Be-Gone
Now I know exactly how many cars I have repaired, how much I have made, and who owes me money. Thanks Hailbooks!
Lane Steiner, Just Dents